Renewal Ministries Fellowship is a community of God's people who believe that Jesus is revealed through the whole Body of Christ as we are made one in Him. We focus is on being Christ-centred rather than leader-centred so that the Lordship of JESUS is truly manifest in our Fellowship and all drawn to Christ Jesus and Him alone.
We are committed to building links within the community of believers so that we can disciple, share with, pray for, encourage, admonish, train and work with one another for the glory of God. We do this through:
developing discipling after the model that Jesus gave us of teaching through both word and life lived and passed on in the language and cultural expression of each people group;
sharing with one another over the internet (including needs, prayers, testimonies, scriptures and words of encouragement);
visiting one another and supporting during times of crisis;
preaching in each other's churches;
having coordinators in each area working to unite the believers;
gathering together for equipping and training;
organising conferences together;
going on missions together;
in all things treating one another with love, respect and honour.
Our goal is to bind together all the ministries in love and break down any barriers between us that we may be part of the fulfilment of Jesus' prayer recorded in John 17:22-23: "I have given them the glory that You gave Me, that they may be one as We are one, I in them and You in Me. May they be brought to complete unity to let the world know that You sent Me..." (NIV)
If you would like to be part of this joining together within the body of Christ that Jesus may be exalted, God glorified and His kingdom manifest throughout the earth you are invited to Affiliate with us.
Renewal Ministries Fellowship welcomes independent ministers along with ministers of the various denominations as we seek to foster Christian unity and to strengthen the whole body of Christ world-wide. We recognise that it is our Lord's will that the Church of Jesus Christ should give evidence of and seek unity in Him with zeal and love. We appreciate that through the grace of Christ the different denominations have received many gifts and that the Body of Christ is enriched by these many and varied contributions. It is our desire that we may learn from one another and rejoice together in the riches of the love of Christ and the manifold wisdom of God. RMF encourages and supports our Affiliates participating in, and being members of, other Christian ministries, denominations and organisations.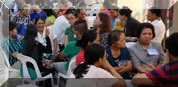 Discipling all to follow Christ Read more >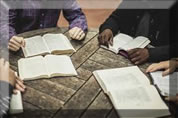 Equipping - for ministry Read more >