Jesus' life:
A Scripture Verse for This Moment


LINKS

Below you will find links to Christian Ministries, Resources and Training to encourage your walk with God and equip you for His service - most of them free. There are also opportunities for service in supporting indigenous missionaries, the persecuted church and needy children. We pray that God will guide you in the areas that He has called you to.
See also our On-Line Library for links to thousands of Bible Study resources, journals, books, periodicals and other reference materials to assist you in your study of God's Word.
Please help us keep this up to date by reporting any broken links to our webmaster.
Christian Search Engine
To search for an exact phrase put it in "double quotes". To search for all words, enter them without quotes.
Title only Title and Description
Bible Colleges / Seminaries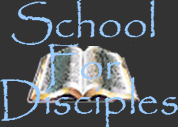 The vision of School for Disciples is drawn from the Lord's commands; going into all the world proclaim the gospel and make disciples, and from Paul's words; equip the saints. Their first aim is to establish networks around the world through which men and women can proclaim the gospel, make disciples and equip the saints. Their second aim is to equip men and women with grace, wisdom and knowledge to go beyond conversion and put the kingdom of God and His righteousness first in all they do. As disciples they will be men and women equipped to live by faith and to walk in the Spirit. The third aim is to provide a curriculum which takes what is currently available around the world to a new level. The fourth aim is to recognize and develop the gifts and calling of men and women whom God has set in the church as shepherds and teachers. Such people are vital to the work of the School for Disciples and to its expansion to the ends of the earth. Find out more at: http://www.schoolfordisciples.org/ & at The Salvation Files http://www.thesalvationfiles.com/

The One with Christ Bible Study series focuses on experiencing the reality of love and intimacy with God. So if you'd like to go deeper into Jesus and experience more of Him, then have a look and see if these studies help. Series One covers some basic principles of spiritual growth and is designed to be done in order as at times later studies will refer back to previous studies. Everyone is free to copy and share the studies, so if you would like to download a series please visit the downloads page. http://onewithchrist.org/

The Discover Jesus course is designed to: a) Look at our purpose as defined by God; b) Explore the value God puts on our live; & c) Discover who Jesus is. The course is 12 weeks long and takes place in people's home or in places like cafés. It is a way to connect and learn about Jesus together. To find our more go to: http://www.discoverjesus

Here is a link to a wonderful FREE Online Bible College OBC and other resousces to help you grow and disciple others: http://onlinebiblecollege.com/new/. Paul & Bunty Collins are veteran missionaries who have been training leaders in the Body of Christ for over 50 years. You can join their 60,000 students from 160 countries in becoming firmly grounded in the Word of God and equipped for the ministry that He has called you to.
Biblical Education. For the World. For Free. Third Millennium Ministries provides Christian education to pastors and church leaders around the world that lack sufficient training for ministry. They meet their needs by publishing and globally distributing a free digitial multimedia seminary curriculum in English, Arabic, Chinese (Mandarin), Russian and Spanish. The curriculum is designed to be used in support of existing schools, as well as by groups and individuals. It consists of three central elements: graphic-driven videos, printed instruction and internet resources. To find out more go to: http://thirdmill.org/
The Online Bible School
"The free Bible school on the internet"
The Online Bible School is a flexible approach to learning more of the Word of God or prepare yourself for ministry. You can study from just about any place around the globe or simply study within the comfort of your home. All you need is an internet hookup. Best of all, all materials on this website comes at NO COST TO YOU.
As a retired Bible college professor, over 40 years of intensive research and experience has been gathered together to offer you, FREE OF CHARGE, biblical and theological information that would normally cost thousands of dollars in a college setting.
There is no need for you to log in or register, nor is it necessary to have a user name or password. With just a click, you can enter into EVERYTHING offered throughout theonlinebibleschool.net.
The Holy Scriptures is the final authority!
Ames Bible College & Ames Christian University. Two different methods of online biblical training: 1) Ames Bible college Free Program 2) Ames Bible College Accredited Study Program. The 87 credits from the Accredited Study Program are transferable at Ames Christian University towards a BA degree in Biblical Studies. You can also go on to earn a MA and doctorate at Ames Christian University. This Bible College Course is awesome! If you desire to be fully equipped for your ministry in God then get stuck into it. And you can do it all for FREE so there's no reason to delay your training in God. http://www.amesbible.org
Our Daily Bread Christian University
offers free, online resources for learners of all levels. Whether you're a pastor, small-group leader, youth worker, or simply someone who wants to gain a better understanding of the Christian faith, they have resources to meet your needs. Most courses offer free supplemental content—such as individual and small-group study guides—making it easy to adapt our content into any ministry's Bible-training program.
http://christianuniversity.org/courses-by-series/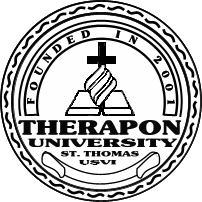 Therapon University
Online training. Therapon University accepts prior completed studies from other schools, seminars, workshops, conferences, ministry experience, and leadership training for applied credits. You may very well already possess many of the required Biblical credits for any one of Therapon's degree programs. You will never know until they individually study your Evaluation Application. Therapon offers non-liberal arts degrees in: Associate of Biblical Theology or Biblical Counseling; Bachelor of Biblical Theology or Biblical Counseling or Restorative Justice; Master of Biblical Theology or Biblical Counseling or Restorative Justice; Doctor of Theology in Biblical Theology or of Philosophy in Biblical Counseling or of Philosophy in Restorative Justice. You take just one course at a time, work at your own pace, and send in workbooks as they are completed. Accredited By A.A.A.T.I. American Accrediting Association of Theological Institutions
http://www.theraponuniversity.org/

Vision University
The Vision International Education Network offers both academic and vocational degree programs designed to prepare men and women for professional service in Christian Ministry and Community Service. Vision offers flexible and affordable distance education and online learning programs from Certificate to Doctorate. Vision also offers dynamic local church-based training via its Resource Center outreach programs in 126 nations worldwide. The Vision International Education Network consists of four independently governed institutions (including one in Australia) united by a common commitment to deliver high quality education to the nations of the world in the spirit of Christian mission. http://www.vision.edu/

Harvestime International Network
Includes Harvestime Bible Institute - the source of the Ames Bible College materials Harvestime International Network

Jewish Roots Institute
Provides a unique learning experience with opportunity for a student at any level interested in the study of Biblical culture, first century Judaism, and the Jewish roots of the Christian faith. Study the Bible as it was given, set in the soil of the land of Isra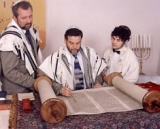 el and the Jewish people. Discover a depth of information seldom taught in churches, synagogues, Bible schools or seminaries. Our purpose is to rediscover the authentic background of scripture with greater understanding while also obtaining academic qualifications. Find out more at: http://www.jewishrootsinstitute.com/
The Sure Foundation Theological Institute
An Interdenominational School Celebrating over 33 years of ministry


* Bible-based, convenient distance learning
* 12 text books & videos on CD-Rom included
* Immediate private access online to all courses
* Up to 95% funding of all tuition costs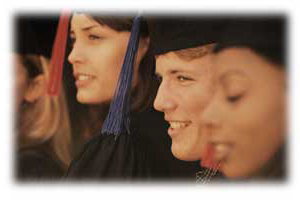 * Instructors Licensing and Training included
* Become certified in as little as 60 days
* Proven, tried and tested accelerated program http://www.virtualbibleschool.com/a3.htm
Church Resources
Bringing the people back to the house to where they can find their place in God.
Bible Resources

"By God's grace, solar Audio Bibles by MegaVoice are being used by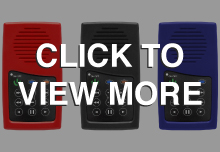 partnering ministries to engage millions of non-readers. " Charles Cibene, MegaVoice CEO. MegaVoice has an ever expanding line of solar Audio Bibles to choose from. Determine which Audio Bible is best suited to your ministry needs.
Bible Senders - Get a Free Bible...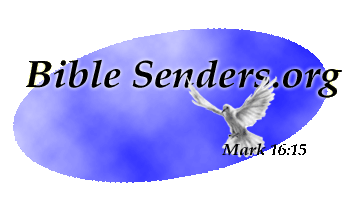 The entire mission and sole purpose of Bible Senders is to give "FREE" bibles to anyone who asks, anywhere in the world, no questions asked! Our hope is that if you CAN afford to buy your own Bible, that you will buy 2 and send us one so we can give it away for free! However, if you can't afford to buy a Bible, this is the place to get your free bible! http://www.biblesenders.org/
"Freely you received, freely give." (Matthew 10:8) Jesus told us that since we've been blessed we should bless others. Rick Meyers provides this blessing to others in the form of free Bible study software!
As a Bible student and teacher he has experienced the necessary work involved in searching the Scriptures for the competent preparation of a Bible study, Sunday school lesson, or a sermon. There are volumes of books available as study tools (and the Christian community is indebted to the various authors' perseverance and scholarship), but there is not enough time, money, or shelf space to properly take advantage of these resources. Computer software has changed the way we can study the Word of GOD. With a simple search or click of the mouse button, we now have access to these same volumes of scholarship within seconds! e-Sword is a fast and effective way to study the Bible. e-Sword is feature rich and user friendly with more capabilities than you would expect in a free software package.
For on-line Bibles,

concordances, Bible dictionaries and commentaries, visit the following sites:



http://www.tagnet.org/brc/ Bible Dialog Institute
http://www.blueletterbible.org/
-----------------------------------------------------------------------------------------------------------

Receive Scripture studies drawn from The Preacher's Outline & Sermon Bible®, along with helpful preparation notes, study questions, and action steps and receive a sample section of our signature series. Their ministry is primarily focused in three key areas: 1) Equip- researching, writing, editing, and proofreading each outline section in The Preacher's Outline & Sermon Bible®and other Outline Bible Resources. 2) Reach - goal is to provide Outline Bible Resources to more than one million leaders. 3) Impact - The exponential vision of their Global Training Network is to train pastors how to use their material, and equip them to train others to do the same. To find out more go to: http://www.outlinebible.org/
------------------------------------------------------------------------------------------------------------

The philosophy behind The Discovery Bible is simple: to empower people everywhere to appreciate the rich beauty of Scripture contained in the original Hebrew and Greek languages. Our focus is on making insights from the original languages available for everyone. Over the course of the last 38 years we mapped out all the emphasis in Scripture. We also created a symbol system for marking the original verb tenses. The Greek verb tenses and Hebrew aspects are really quite different from English and knowing these adds incredible depth and understanding of the word of God. Next, we created an easy-to-understand symbol system. For example, in the image above, the wavy line is used to mark a verb that suggests an ongoing or continual action and the exclamation mark shows it is a command (for Greek geeks, it denotes the present imperative tense). So when we read The Discovery Bible and see that symbol we know it is calling us tocontinually obey an instruction. For example, in Eph 5:18 where Paul says we need to "be filled with the Spirit," he used the Greek verb tense to show we need to be continually filled with the Spirit. To find out more go to: http://thediscoverybible.com/

Listen to the Bible in a year is designed for those who don't always want to read but do want to have daily bible input. This site is also for the blind or seeing impaired.
Christian Classics Ethereal Library
An extensive collection of classic Christian writings http://www.ccel.org/
Anointed Christian Links "The best Christian sites from A to Z" - listing thousands of non-commercial Christian sites!
Spirit Restoration offers, on the web, a vast array of Christian resources from different perspectives.
World Evangelism
Back to Jerusalem
aim to inform and challenge Christians around the world to prayer and involvement with the Chinese Church as they take the Gospel to the Muslim, Buddhist, and Hindu nations of the world. The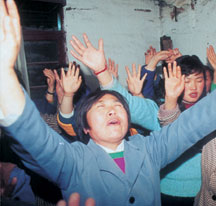 Back to Jerusalem vision is something that thousands of Chinese Christians are willing to die for. The The Back to Jerusalem vision is a passion for the house churches of China. They pray about it daily, dream about it, and talk about it over breakfast, lunch and dinner. The Back to Jerusalem vision is the driving force of their lives and ministries. Many feel it is God's ultimate call and destiny for the Chinese Church, the very reason they exist! Back to Jerusalem refers to a call from God for the Chinese Church to preach the Gospel and establish fellowships of believers in all the countries, cities, towns, and ethnic groups between China and Jerusalem. This vision is no small task, for within those nations lay the three largest spiritual strongholds in the world today that have yet to be conquered by the Gospel: the giants of Islam, Buddhism, and Hinduism. Find out more at: http://www.backtojerusalem.com/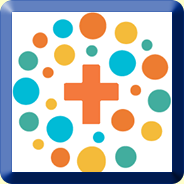 The Joshua Project provide resources for the great commission ~ Bringing definition to the unfinished task. They enable you to Explore unreached people groups - those groups which lack enough followers of Christ and resources to evangelize their own people. 40.4% of people groups remain unreached. You can make a difference. Go to: https://joshuaproject.net/
Alliance for Vulnerable Mission: The AVM (Alliance for Vulnerable Mission)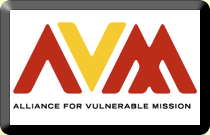 seeks to encourage wider use of mission and development strategies that depend on locally available resources and local languages. These strategies are "vulnerable" in the sense that they do not have fringe benefits built into them, deliberately or otherwise. They will therefore fail unless or until there is strong local confidence in their spiritual or developmental value. The missionary or development worker will allow them to fail rather than prop them up with outside money.
"Vulnerable mission" may be seen as part of the movement toward contextualization of the Gospel of Jesus, which we regard as the theory of many and the practice of few. We would like to see more people take the risks of contextualization and vulnerability in order to reap the rewards that only come to those who value local resources and invest in local languages. If local tools seem slow or weak by comparison with foreign money and English (Spanish etc. – European language), then we say with a wise missionary of long ago, "When I am weak, then I am strong." (2 Cor. 12:10) While vulnerable mission may not be the only biblical approach to mission, it deserves much more attention than it has been getting. Let's talk.
… that there should be some missionaries from the West whose ministries are conducted in the language of the people being reached, without use of outside financial subsidy. Find out more at: http://www.vulnerablemission.org/
In each aspect of Gospel for Asia's ministry, the primary aim is to plant churches among the unreached — those who have never heard the Gospel.
Sending Native Missionaries
Gospel for Asia trains and sends native missionaries because they have proven extremely effective. They are already familiar with the language and culture, and they live at the level of the people they serve, thus removing many social barriers.

100 Percent Goes to the Field
Gospel for Asia sends 100 percent of the money you donate for work on the mission field to the field. Nothing is taken out for administrative expenses.
To get involved in planting churches among the unreached go to: http://www.gfa.org/
Voice of the Martyrs
a global perspective on the persecution of God's children.
To learn more about today's persecuted church request a FREE subscription to their monthly newsletter:
http://christiansunite.com/cgi-bin/cl.pl?374.15.12
Other sites from Voice of the Martyrs:
www.prisoneralert.com

find out how you can help those imprisoned for their faith.


www.biblesunbound.com

Bibles Unbound members have the opportunity to mail New Testaments in the appropriate language directly to our persecuted brothers and sisters.


www.kidsofcourage.com

Kids of Courage site still helps kids, parents, and teachers "link up" through prayer and projects with today's heroes of the Christian faith.


www.vombooks.com read encouraging testimonies

of those overcoming persecution and finding freedom in Christ

www.persecutionblog.com
weblog about the persecution of Christians
around the world
www.vomgroups.com
forums

www.basicfellowship.com
practical means of help
Heart of God Ministries
An interdenominational mission agency focusing the unreached of the 10/40 Window with the Gospel of Jesus Christ. They specialize in long-term mission training and church mobilization through publications and seminars. Our desire is to challenge the Church to wholly submit their lives to King Jesus and find out what their part is in the fulfillment of the Great Commission. Then, for those that have heard His call to GO to the unreached for long-term church-planting, they offer a very practical five-month training program which teaches many crucial lessons that will help missionaries to thrive on the field. Finally, HGM also serves as a sending agency and can help missionaries find a qualified team and reach their destination on the field. Visit them at: http://www.heartofgod.com/new/
Africians ministering to Africians ~ and as missionaries to the rest of the world. Let the Africian church rise up! http://africanchristian.info/
Renewal -Rebirth, Regeneration, Restoration, Rekindling, Revitalisation, Replenishment & Revival. Exalting Jesus - Restoring, Equipping, Releasing & Supporting People...

Uniting, Discipling, Equipping & Mobilizing the Body of Christ
Uniting together different churches and nations ...
Read more >


Discipling all to follow Christ Read more >


Equipping - for ministry
Read more >


Mobilizing - from all nations into all the world with the good news
Read more >